Ganesh is easily the most popular god in India, and his popularity has spread worldwide. He has an elephant head and is known as the remover of obstacles. He can change worry and concern to success and brings wealth and prosperity. The best known story about why Ganesh has an elephant head is as follows:
Parvati was the wife of the Indian god, Shiva. Her husband was often away on missions, and she longed for a son. She also needed someone to stand guard outside her room to keep others away while she was taking baths. Parvati created her son herself by scraping dirt from her own skin. She then gave him the task of standing guard outside her bathroom door. One day Shiva returned home and found a stranger (Ganesh) standing guard outside his wife's room. Ganesh would not allow him to enter.
In response, Shiva pulled out his sword and cut off Ganesh's head. Parvati heard the commotion and ran out to find the headless body of her son. She was devastated and threatened to destroy the world if he was not brought back to life. Shiva commanded his servants to go out and cut off the head of the first living being they met. They came across a baby elephant. They brought the head back to their master. Shiva placed it on the headless body of the boy and Ganesh was brought back to life. Parvati was ecstatic and did not mind at all that her son now had an elephant head. Shiva was equally happy and he adopted Ganesh as his own son.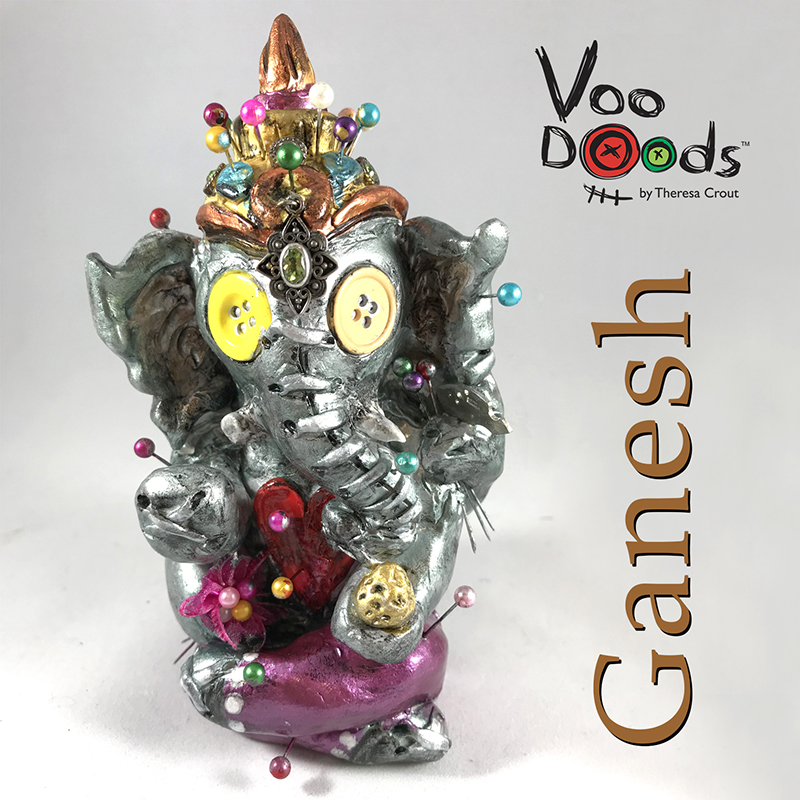 Sold